Is Reliance Jio the new monopoly of telecom?
10th Dec 2017 20:24 Shubhi, Shivani, Simran
Tweet
"Dude, give me hotspot for a few minutes na, you have Jio." "Don't worry ma, this is my Jio SIM, there are no roaming charges."
2017 is a year where almost every person who owns a 4G smartphone also has a Jio SIM. Jio is the new superstar that has taken the telecom market by storm. Considering the previous scenario of high call rates and data scarcity in the country, it is no wonder that the masses have been blown out of their conscious selves by the glamorous and easy-on-the-wallet "Jio effect".
Source: YourStory
Catapulting itself on the launch pad of the VoLTE technology on Teachers' Day 2016, we have all witnessed Reliance Jio sweeping the market in its tide. Within the first month of its commercial operations, Jio acquired 16 million subscribers and crossed the 100 million mark on February '17. The exponential rise in the customer base pan India is no surprise since the genetic composition of humans doesn't allow them to refuse anything that's given to them for free. With a proposed three month trial period, that was followed up with two extensions, offering cheaper than ever call rates, high-speed 4G internet at throw-away prices and a number of applications accessible for free under a single roof, it is safe to say that Ambani left no stone unturned in his Loss-Leader public alluring strategy.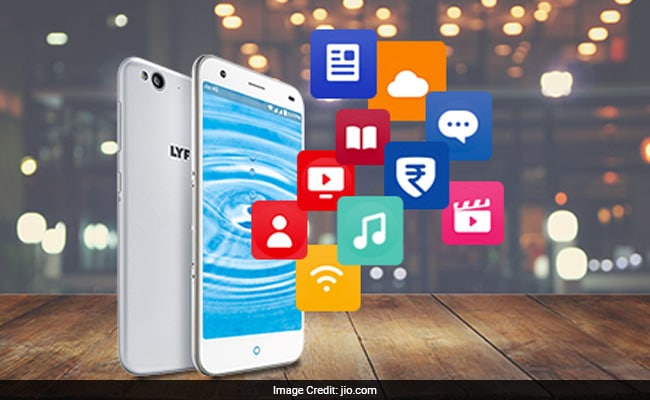 Source: ndtv
Jio's customer acquisition plan made all mobile services free for users until March 31, 2017, after which internet was available at Rs. 50 per GB, the cheapest data plan out there. The voice calls were made completely free of charge for anyone using the subscriber. This meant that even if one was to call someone on another network, Reliance would pick up the tab and pay termination charges to that network. The full bouquet of services provided by Jio, such as an application library consisting of chat and OTT (over-the-top) voice apps, digital wallet, music, OTT TV, and cloud storage would roughly cost Rs. 15000 per year. This should explain why Reliance Jio has managed to climb so high up the ladder in such a short span of time.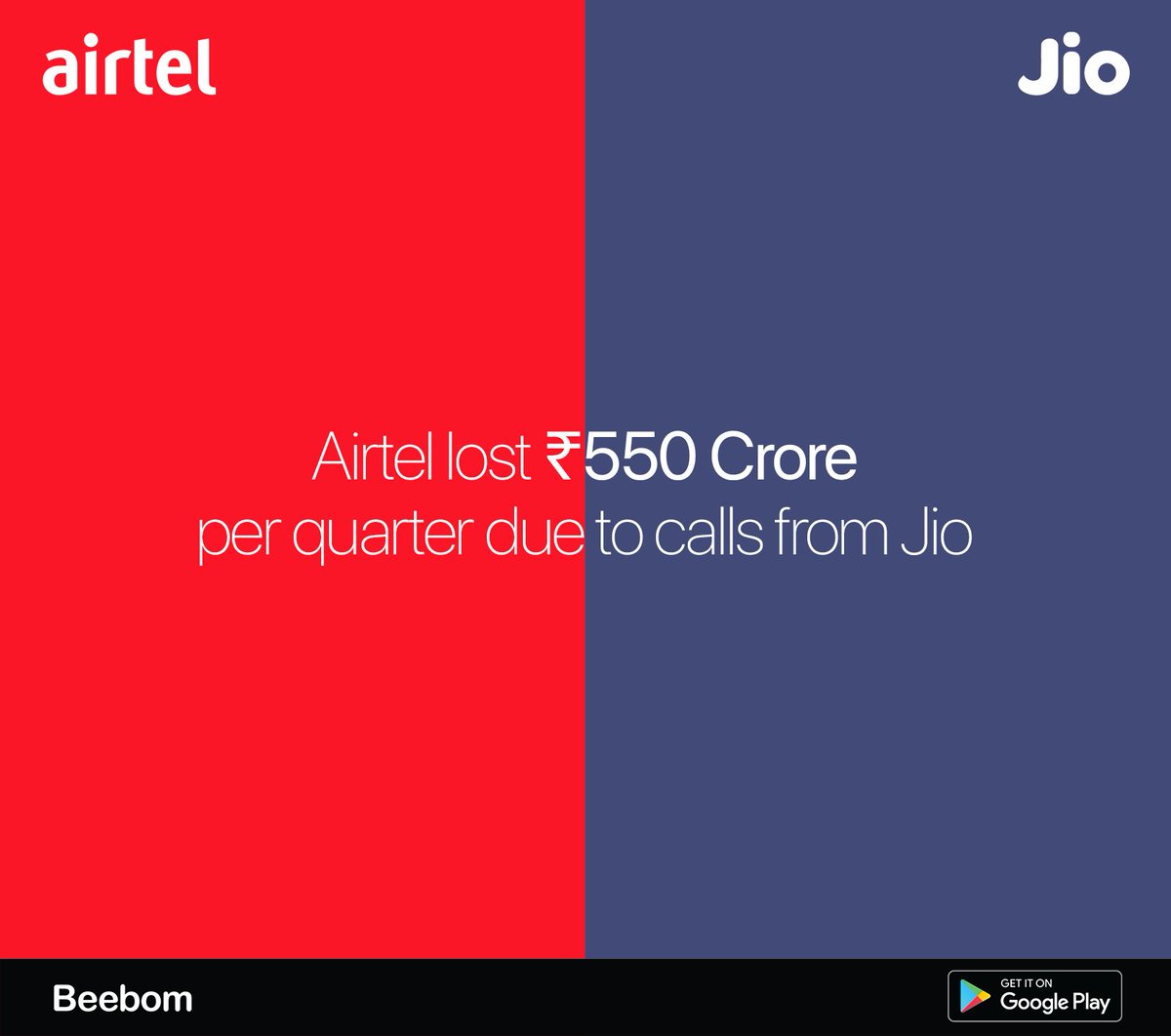 Source: Beebom
The quarter marked a landslide victory for Reliance Jio but proved to be fatal for the rest of the telecom sector, considering its rising debt which is currently at Rs. 4.6 lakh crores. Statistics brought up in the recently held board meetings of Telecom minister Manoj Sinha with industry leaders Sunil Bharti Mittal (Founder, Airtel India Ltd.), Himanshu Kapania (MD, Idea Ltd.) and Ishaat Hussain (former Chairman, TCS) clearly point to the sector bleeding under revenue and profitability pressures from Jio. A lot has changed recently in the picture that features the Indian telecom industry, and to predict the outcomes, one needs to crack down into the most detailed depths of it, and from there come up with make-shift policies to save it from plummeting down any further.
Source: EarticleBlog
A summary of the current scenario in three major points:
The game has shifted from cheaper call rates to cheaper data tariffs as VoLTE has made Internet calling a ground-breaking reality. As such, companies outstanding for their internet services would, no questions raised, win the "Game of Call-rates" automatically.
The concern over lowest available data packages being the determining factor of consumer acquisition has been blown away by Jio's quarterly plans that have an everyday limit of data usage, hence providing the customers with maximum satisfaction over minimum pay-scale. But this masterstroke by Ambani has led to a catastrophic reduction in data consumption per user; hence becoming a grave concern while accounting losses.
The environment of healthy competition in the market has been damaged beyond repair as the "battle of telcos" has been taking its toll on everyone. Reliance Jio has become the telecom behemoth that has managed to outperform others and pull the rug from under its competitors' feet, leaving them blown out of their wits. This has forced them to join forces and present a united front in order to survive this massive power struggle. The proof of this trend is the merger of biggies like Telenor and Vodafone with even Aircel joining the heist against Jio. The competition has become dirty and there's no room for innovation, not to say that it has also reduced the number of employees, thereby further reducing the pool of resources.
Jio focused on gaining as many subscribers as possible before entering the telecom industry officially, banking upon it's apparent mastery of human psychology for succeeding, cleverly dodging TRAI's (Telecom Regulatory Authority of India) verdict of not extending any promotional offer for more than 90 days, and ended up antagonising the telecom leaders of the nation in the process. It forced all the telecom players into a dirty game of "Who's the boss?", the most predictable outcome of which would be them fighting for a wider range of users at the risk of their own plundering loss and taking down the entire fleet.
Source: Bloomberg Quint
The ones who had foreseen such a battle now have the daunting task of rescuing the market and channeling the user base to a more sustainable pattern of data consumption and realize Modi's dreams of a "Digital India".
Sometimes, one man can take an entire army down; not by killing all of them, but by making all of them follow him into doom. Jio might be "Rajnikanth" for the general public, but is actually the "Pied Piper" of the telecom industry. As Jio follows the strategy of profiting by enduring losses itself, it is encouraging other telecoms to do the same, leading them down a path of possible self-destruction. The consequences of this cold war have not yet been realized, but this may only be the calm before a tempest.